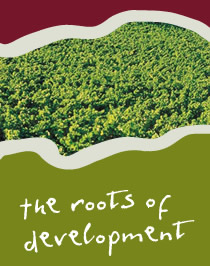 WEHC 2012 Sustainability Policy - "A Green Congress"
The WEHC 2012 has endeavoured to reduce its environmental footprint through the implementation of a green policy. Listed below are some of the policies that the WEHC 2012 Local Organising Committee will implement at the congress.
Recycling - Paper, plastic, glass and tins will be recycled. Recycling centres will be set up around the congress venue and delegates are encouraged to make use of them through congress materials. The congress organisers will encourage delegates to return their unwanted name pouches and lanyards for re-use. Unwanted stationery and delegate bags can be returned for redistribution as part of the WEHC 2012 LOC's social responsibility programme.
Locally-sourced materials - Congress materials including the delegate bags, folders and lanyards will be produced locally with an emphasis on local job creation in South Africa's disadvantaged communities.
Delegate handbook and other printed materials – Where possible, all printed materials will be printed on "Triple Green" paper produced at the Sappi Stanger Mill in South Africa, one of only a few mills in the world using sugar cane fibre as its primary source of pulp. The pulp is a by-product of the local sugar production and is an annually-renewable resource as well as a recycled raw material.
Online congress materials - All WEHC 2012 presentations, papers and abstracts will be available online at the congress website to prevent the unnecessary waste of printing.
The menu – Where practical WEHC 2012 meals will be designed using local, seasonal produce and condiments such as sugars and sauces will be placed in glassware rather than individually pre-packaged. Water refreshment is available from water jugs instead of individual bottled water. The caterers will also be asked to make use of a food re-distribution programme for the duration of the congress to prevent any food wastage.
Accommodation - WEHC 2012 official and self-book accommodation options will be encouraged to follow a green policy for the duration of WEHC 2012. Hotels that do follow greening practices will be listed on the congress website. Delegates will be encouraged to assist with this policy by only changing linen and towels on request and remembering to switch off their lights and air conditioning when they are not in their hotel rooms.

Click here to see the Official Congress Accommodation greening policies and here for the Alternative - Self Booking Accommodation greening policies.
Transport – the congress organisers encourage delegates to make use of airport transfers through The Green Cab, South Africa's first cost-effective (charging the same as normal cab services), uncompromising green transport solution. They will arrange for shuttles to and from the airport, thus limiting the need for individual transport per delegate. As many as possible of the WEHC 2012 congress accommodation options have been chosen based on the fact that they are within walking distance of the congress venue, thus negating the need for additional transport.
Renewable energy – Budget allowing, RECs (Renewable Energy Certificates) can been supplied by GreenX Energy in Cape Town to offset the energy used during the congress week. Unlike a carbon trade, a REC does not simply offset carbon emissions (through tree planting, for example) it certifies the sale and use of electricity derived from renewable energy resources and generated sustainably.
Banners and signage - Signage for the congress will either be made out of recycled cardboard, which is easy to be recycled again; rather than plastic non-biodegradable roll-up banners. Failing which, after the congress the banner materials will be reused to in sustainable projects to create items like folders and bags.
Decor and flowers - The WEHC 2012 organisers will request that all flower arrangements are all indigenous flowers, and also provide living plants in congress venues.
Delegate bag inserts - Exhibitors and sponsors are encouraged to provide only sustainable giveaways and limits are placed on the number of delegate bag inserts. The use of sustainable materials such as soy-based inks and recycled paper is encouraged as well or limited packaging.
Speaker gifts - Promotional and speaker gifts will be made from sustainable materials, use minimal packaging, and be sourced locally (e.g. beadwork, wire crafts, etc).
Delegates at the congress are encouraged to adopt this policy for the duration of the congress.
UPDATES
KEY DATES
Congress Opening Session
9 July 2012
Welcome Reception
9 July 2012
Book Launch
10 July 2012
Cultural Evening
11 July 2012