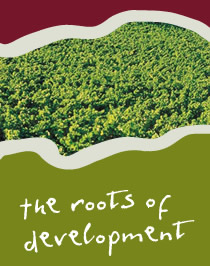 Programme Overview
The theme for the XVIth World Economic History Congress in South Africa is "The Roots of Development". Sessions on all topics in economic history were welcomed in the Call for Papers: the history of economics, demographic history, social history, urban history, cultural history, gender studies, methodological aspects of historical research, and related fields. The academic programme for WEHC 2012 will be organised on the same principles as previous World Economic History Congresses: the 5-day congress will comprise more than 100 sessions, with each day divided into four time blocks of 90 minutes each (two before and two after lunch).
A number of plenary sessions, in which Keynote Speakers will address all the delegates, are also scheduled. Confirmed speakers include the South African Minister of Finance Pravin Gordhan, Deirdre McCloskey, James Robinson and Gareth Austin.
To view the programme click here.
Papers and abstracts can be downloaded by using the programme search function here.
Programme
The programme is now available for viewing. Every effort has been made to avoid duplications; unfortunately this has not always been possible and some presenters will have to make the necessary arrangements to manage their time and presentation. No further re-arrangement of sessions can be accommodated at this stage.
To view the programme click here.
To see the sessions accepted in the Call for Sessions, please click here.
Meals and Refreshments
Refreshments (tea breaks) will be served in the Arts Building mid-morning and mid-afternoon, Monday through Friday. Please note that daily congress refreshments (tea breaks) are reserved for delegates, speakers and exhibitors. They are not included in the accompanying persons package.
During the lunch break delegates are invited to explore the quaint village of Stellenbosch and its many restaurants and cafes. Alternatively, a selection of eateries will be set up in the tea break area outside of the Arts Building serving different types of meals on a cash basis. The Neelsie student centre is also within close walking distance and features a number of small cafes.
Schedule at a glance
SUNDAY
8 JULY
MONDAY
9 JULY
TUESDAY
10 JULY
WEDNESDAY
11 JULY
THURSDAY
12 JULY
FRIDAY
13 JULY

Registration

Opening and Keynote Addresses

Parallel Sessions

Parallel Sessions

Parallel Sessions

Parallel Sessions

Registration

Parallel Sessions

Parallel Sessions

Parallel Sessions

Plenary Session

Parallel Sessions

IEHA General Assembly

Debate and Closing Session

Registration

Welcome Dinner

Cultural Evening

Closing Reception
UPDATES
KEY DATES
Congress Opening Session
9 July 2012
Welcome Reception
9 July 2012
Book Launch
10 July 2012
Cultural Evening
11 July 2012