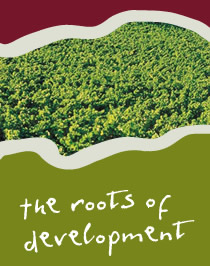 Alternative Accommodation – Self-booking
The WEHC 2012 Congress Secretariat has selected a range of accommodation places for delegates to choose from and has negotiated guaranteed rates. From university residence accommodation to luxury wine estates, there is a comfortable and convenient option suited to every delegate's preferences and budget.
Delegates can conveniently reserve accommodation at one of the university residences or one of the designated congress hotels when completing the online registration form. Please click here to view these options.
Alternatively, delegates can book directly with one of the recommend alternative accommodation suppliers. Please see these accommodation options below.
Alternative Accommodation Options
If you would like to make your own accommodation arrangements at a B&B, hostel or guesthouse, the WEHC 2012 Congress Secretariat can recommend a number of establishments.
Click here to download a list of recommended establishments.
Click here for the Alternative - Self Booking Accommodation greening policies.
Please note:
- Delegates are encouraged to book accommodation close to the congress venue (corner of Victoria Street and Van Ryneveld Street, on the Stellenbosch University Campus).
- The approximate rates indicated are per room, per night and include breakfast. These approximate rates are not guaranteed and listed only for convenience to assist delegates with their planning.
- The establishments each have their own Terms and Conditions.
- Use the reference "WEHC 2012" when making a booking.
- The WEHC 2012 Congress Secretariat is not responsible for accommodation booked independently by delegates.
UPDATES
KEY DATES
Congress Opening Session
9 July 2012
Welcome Reception
9 July 2012
Book Launch
10 July 2012
Cultural Evening
11 July 2012