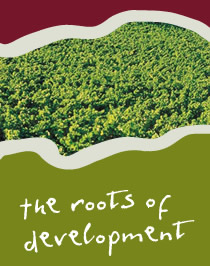 Congress Hosts
The Economic History Society of Southern Africa (EHSSA)
The Economic History Society of Southern Africa (EHSSA) was established in 1980. It is the forum for economic historians as well as economists engaged in scientific historical research in economic and business history in South Africa. EHSSA has a growing membership, including academics – economic historians and economists – journalists, central bankers and corporate economists.
EHSSA publishes a peer-reviewed accredited academic journal, The South African Journal of Economic History (SAJEH), biannually and contributions from all over the world have been published in this journal. EHSSA is proud of the international recognition of its activities received through its admission as a member of the International Economic History Association (IEHA) in 2006, with full representation on the Executive Committee since then. EHSSA uses this international network to promote the study of economic history and international interest in the study of South African and African economic history.
The Economic History Society of Southern Africa: www.ehssa.org.za
Stellenbosch University Department of Economics
Considering that Economics has only existed as a general academic discipline at Western universities for some 120 years, the Department of Economics at Stellenbosch University has a long and proud history. In fact, the Department is one of the oldest Departments of Economics in Africa.
The first chair in Economics was held by Johannes Grosskopf (1885-1948). His appointment in 1926 followed some controversy: Grosskopf protested against South Africa's entry into the First World War on the side of the Allied Powers and joined the rebellion against it. Act 11 of 1915 prohibited any participant in the rebellion from occupying any teaching position in the Union of South Africa: thus the Minister of Education refused permission for the appointment of Grosskopf to Stellenbosch University. The South African Parliament then promulgated an Act of Indemnity which facilitated the appointment of Grosskopf as Professor and Chair.
Professor Grosskopf established a tradition of economic policy involvement by the Department of Economics, which has been passed on to successive professors, lecturers and students. The involvement of the Department of Economics in public policy debates on socio-economic and political issues of the day became the hallmark of the Department and still characterises the academic and professional activities of staff and students. The Department fosters broad-minded theoretical enquiry as well as policy-oriented and politically informed social involvement.
Stellenbosch University Department of Economics: www.sun.ac.za
UPDATES
KEY DATES
Congress Opening Session
9 July 2012
Welcome Reception
9 July 2012
Book Launch
10 July 2012
Cultural Evening
11 July 2012