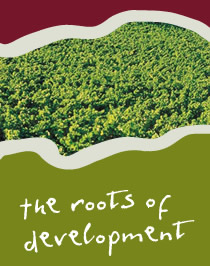 Call for Posters
WEHC 2012 will include a poster session for PhD students and junior postdoc researchers. Posters combine text and graphics in order to communicate information and ideas, and the informal and interactive setting of the poster session makes it easy to engage people in conversation and invite feedback. The poster session offers junior researchers a great opportunity to present ongoing research to an international audience.
Poster-On-Site
If you would like to have your poster printed in South Africa and delivered to the congress venue, the WEHC 2012 Secretariat can recommend the Poster-on-site printing service. They will arrange for the printing of your poster and deliver it to the congress venue for you to collect upon registration.
Please note that this service is at your own cost and you are responsible for contacting and working directly with the printing service. For more information or to order your poster, please visit http://www.poster-on-site.com/wehc2012
Poster-on-site
Contact: Frank Muller
Tel: +27 44 874 1715
Email: info@posteronsite.com
Key dates
Call for Posters issued - February 2011
Poster abstract submission deadline - 15 March 2012
Selected candidates informed - April 2012
Submit posters as a digital document - 1 June 2012
Submit a Poster Proposal
The Call for Posters for the WEHC 2012 is now closed.
UPDATES
KEY DATES
Congress Opening Session
9 July 2012
Welcome Reception
9 July 2012
Book Launch
10 July 2012
Cultural Evening
11 July 2012