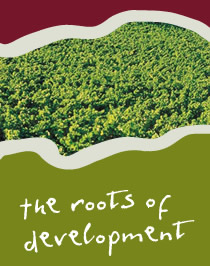 Exhibition Information
The WEHC Exhibition will run parallel to the congress from its second day (10-13 July) and is a great opportunity to place your books, journals and other published resources in the focus of between 1000 – 1400 delegates from all over the globe. Located in the refreshment and networking area of the congress, the exhibition will offer anticipated exhibitors regular traffic and exposure.
The following exhibition package is on offer to prospective publishers:
Each publisher will be allocated a 2 metre x 2 metre space with a rectangular table and two chairs. Publishers are welcome to display their stock in this area, as well as additional decoration, marketing and branding materials that can be accommodated in this space.
Exhibitors will receive two access cards, allowing two representatives to attend the congress. These cards include refreshments, but exclude attendance of sessions and social events, and congress collateral.
A listing in the congress handbook and on the congress website
The cost of this package is ZAR 1500
An alternative option includes displaying a limited number of books and journals for sale on a communal table. This part of the exhibition will be managed by representatives of the WEHC local organising committee (LOC), and will not require a representative of the publisher to be present. Exhibitors are requested to send display materials to the LOC and will also be responsible for the costs of returning unsold materials. Proceeds of any sales accrue to the relevant publisher. No additional costs will be levied by the LOC on this option.
Exhibits are set up at the risk of publishers. Should any material be lost or damaged, the congress and its organisers cannot be held liable. It is therefore in the interest of publishers to staff display tables with representatives.
Please take note of the following preliminary arrangements:
While the congress stretches from 9-13 July, the exhibition will be held from 10-13 July.
Exhibitors are requested to set up their stands on the afternoon of 9 July. The main activity is anticipated to take place between 08:00 and 17:30 daily, though this is subject to the finalisation of the academic programme.
With logistical support available from the WEHC 2012 Congress Secretariat, participation in the exhibition is easy, affordable and will place your product directly in front of your target market.
Please download the WEHC 2012 Exhibition Reservation Form and Terms and Conditions here.
UPDATES
KEY DATES
Congress Opening Session
9 July 2012
Welcome Reception
9 July 2012
Book Launch
10 July 2012
Cultural Evening
11 July 2012