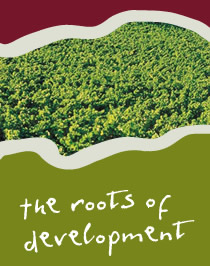 Greening Tips: Do your bit!
The WEHC 2012 has endeavoured to reduce its environmental footprint through the implementation of a green policy.You can the assist WEHC 2012 in being a sustainable congress by following the below "Green Tips."
Recycling - Paper, plastic, glass and tins will be recycled. Please use the recycling centres located around the congress venue. Unwanted stationery and delegate bags will be re-distributed to underprivileged schools and name tag pouches and lanyards can be reused.
Online congress materials - All WEHC 2012 presentations, papers and abstracts will be available online at the congress website. Please note that there will be no paper handouts – please print only what you need.
Water – Stellenbosch's water is safe and tastes good and you are encouraged to choose water from jugs instead of plastic bottles in order to minimise waste.
Accommodation – WEHC 2012 congress accommodation options (both the official ones and self-book ones) are encouraged to follow a green policy for the duration of WEHC 2012. Please assist by preventing unnecessary laundering of towels and remembering to switch off your lights and air conditioning when you leave your room. If you are not staying at a WEHC 2012 recommended accommodation option, ask your preferred accommodation if they have a green policy in place and try book accommodation that is within walking distance of the congress venue.

Click here to see the Official Congress Accommodation greening policies and here for the Alternative - Self Booking Accommodation greening policies.
Carbon emissions offsets - My Tree in Africa is an environmental initiative in association with Food & Trees for Africa. Food & Trees for Africa was established in 1990 and is a not-for-profit social enterprise. They offer a service for travellers to offset the carbon emissions of their flights to (and within) South Africa by making a donation that will pay for the planting of trees. They estimate that 1 tree offsets 4 hours flying, and that every indigenous tree planted in South Africa absorbs in excess of 500 kilograms of carbon during its lifetime. You can offset your flight to Cape Town during the WEHC 2012 registration process, and donate a tree to be planted in underprivileged areas at schools, clinics or public recreation areas in Africa.
UPDATES
KEY DATES
Congress Opening Session
9 July 2012
Welcome Reception
9 July 2012
Book Launch
10 July 2012
Cultural Evening
11 July 2012