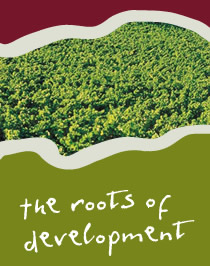 Social & Accompanying Persons Programme
Welcome Reception (Monday, 9 July)
The Welcome Reception promises the opportunity to reconnect with colleagues from around the world. Enjoy a taste of Africa at Moyo on the Spier Wine Estate on the outskirts of Stellenbosch town. Guests will be transported by coach to the restaurant for an evening of African food and vibrant entertainment from across the continent. Your table might be in a tree house or a Bedouin tent, and you will be surrounded by historic and contemporary African art, artefacts, design, and ritual. Accompanying Persons are invited to attend this event as per their registration package. A true African feast will be served and beverages available, formalities will be kept to an absolute minimum.
Book Launch Evening (Tuesday, 10 July)
WEHC 2012 is pleased to host the launch of three books that we believe will be of interest to our delegates. Authors will introduce their books and will be accompanied by a discussant who will lead a constructive discussion with the audience. Accompanying persons and members of the public are welcome to attend.
Helen Paul will discuss her book The South Sea Bubble: an economic history of its origins and consequences with D'Maris Coffman; Leigh A Gardner will discuss her book Taxing Colonial Africa: The Political Economy of British Imperialism with Gareth Austin; and James A Robinson will discuss his book, co-authored by Daron Acemoglu, Why Nations Fail: The Origins of Power, Prosperity and Poverty with Steve Broadberry.
Cultural Evening (Wednesday, 11 July)
WEHC delegates and their accompanying persons are invited to experience the local culture, showcased at the historic Stellenbosch Town Hall and featuring samples of the best of local culture, music, drumming and dance. Local wines will be available for sampling and local cuisine for tasting. The evening promises to be a fun filled showcase of how South African's express themselves. Light snacks and beverages will be served. Attendance to this event requires the additional purchase of a ticket – it is not included in the registration fee.
Accompanying Persons
A full Accompanying Persons programme, showcasing the vibrancy of Stellenbosch, is available for the enjoyment of those travelling to Stellenbosch with WEHC delegates. Registered Accompanying Persons are invited to attend the Welcome Reception, the Farewell evening (subject to confirmation), the cultural evening (additional cost) and your package also includes two daytime sightseeing tours - a walking tour of the Stellenbosch town and a wine and chocolate tasting at a local vineyard.
NOTE: The Welcome Reception is not necessarily suited for young children.
UPDATES
KEY DATES
Congress Opening Session
9 July 2012
Welcome Reception
9 July 2012
Book Launch
10 July 2012
Cultural Evening
11 July 2012